Do you want to celebrate the moment with your family or beloved ones? Surely you need a free online invitation card design for your special occasion. However, sometimes you feels like you do not know how to start making the nice design.
Do not be confused because you can make some marvelous free online invitation card design for your special occasion at home. Let's see how you can do that
Open Inviteta
Inviteta offers the best recommendation of invitation card design for you. You can scroll through our blog post to see the nice recommendation for you. There are plenty of cards including the cards for baptism, birthday, wedding, we love to help you to make the best card design for special moments!
Create the Draft
Nowadays, you can make a great e-invitation card only by using your phone. Install some design applications like Phonto or Canva to help you make a fabulous design. You can see some design templates that already exist there.
See Our Service
If you have no time to make your own e-invitation card, just do not hesitate to see our service. Inviteta provides the making of the e-invitation card design for any occasion. Just contact us and get ready to get your fabulous design. 
Now, you know how to make a fabulous design for your important occasion. Let's see our recommendation regarding the best online invitation card design that you can have for any occasion. You will love them!
Card Shower Invitation
Some people think that the baby shower occasion is important. If you want to welcome your baby, you can make a private baby shower and invite your best friends to share the happiness with you. You can create a card for baby shower invitations that possess a cute accent. You can give a baby illustration in the card and pick either blue or pink color, based on your baby's gender.
Online Invitation Card Maker for Birthday
You can still have a great party during the pandemic time. You can invite just a little from your friends or you can make an online birthday party through Zoom or Google Meet. Make a fabulous e-invitation card to invite them all.
Read Related Article: Fascinating Birthday Invitation Card You Can Make at Home
Free Invitation Card for Baptism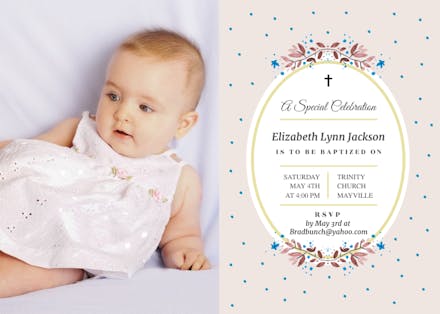 Baptism is the important moment where your baby is officially being Christ's follower. You should celebrate the moment in order to share the joy to other people so they will give good prayers to your baby. Do not forget to add the detail of the occasion and give a warm nuance on the invitation.
Invitation Card Sample for Wedding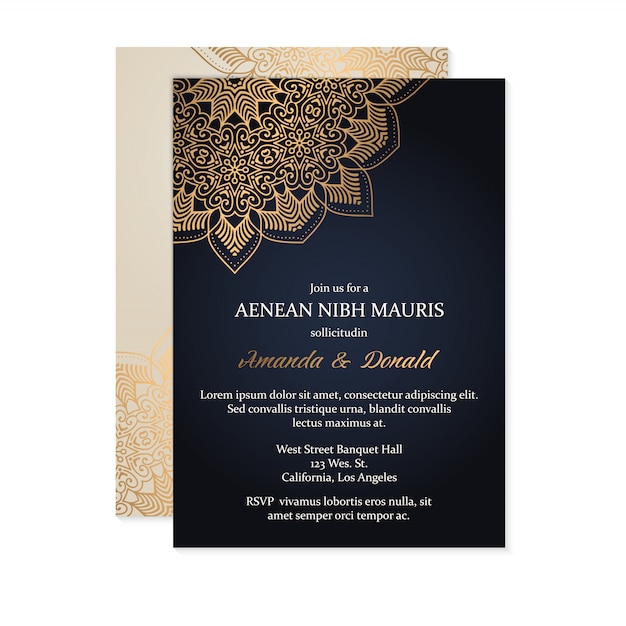 Although we are still in a pandemic situation, you can always cherish your wedding. Either you want to make a private party or an invitation via Zoom, you can use the invitation card sample that feels so luxurious and warm at the same time. This classic invitation card for weddings is priceless, and also timeless.
Online Invitation Card for Engagement
The engagement is something as precious as the wedding itself. It might be not as big as the wedding, but you can still invite your beloved one to this moment. You can use a simple design to make it look more sleek and easy to read.
You know that there are many kinds of free online invitation card designs for your special occasion. Thus, have you found the right invitation card design for yourself? Tell us in the comment section!